Hello, and welcome to my website! My name is Katie Oliver and I heart romance – especially romance with a comedic twist.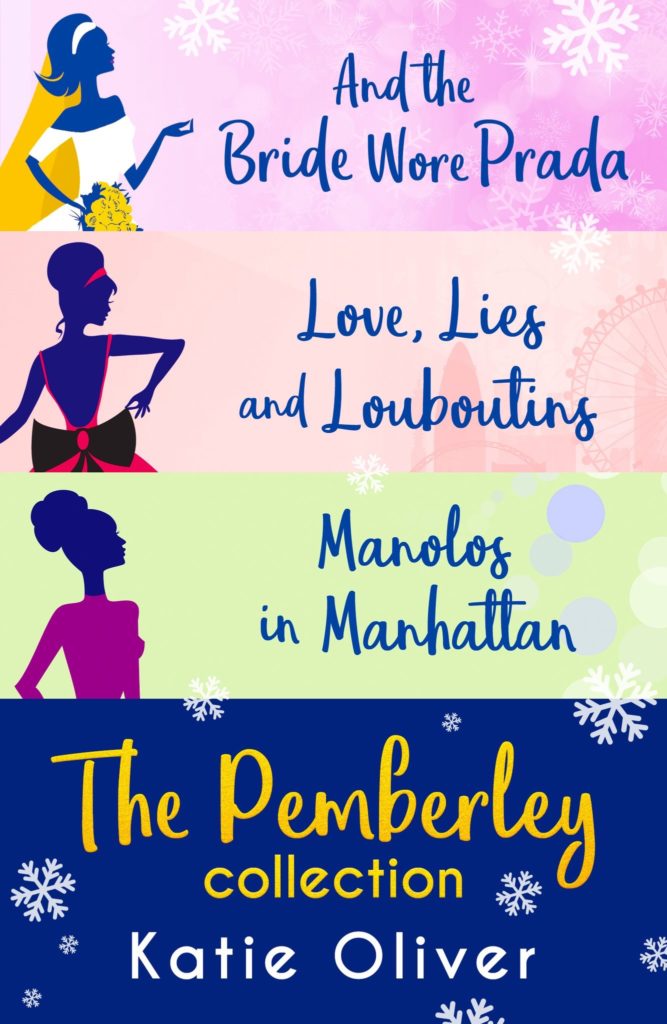 I'm pleased to announce the publication of The Pemberley Collection, out now in the UK. You'll find all three of the "Marrying Mr. Darcy" books…in one place!
DANGEROUS TO KNOW: JANE AUSTEN'S RAKES & GENTLEMEN ROGUES Giveaway!!
Congratulations to
Theresa W. Snyder

, contest winner!
Many thanks to all who entered.
My best-selling ebook, "Prada and Prejudice," begins the Dating Mr Darcy trilogy with the story of department store heiress Natalie Dashwood. As she works alongside Rhys Gordon, the sexy but impossible Operations Manager hired to help save Dashwood & James department stores from bankruptcy, the last thing she wants is to fall for Rhys.
But sometimes, a girl's sensibilities overrule her common sense…
"And the Bride Wore Prada" continues the popular "Marrying Mr Darcy" series as Natalie finds herself in a Scottish castle, snowed in with her husband, Rhys; Gemma, a homicidal bride-to-be; and Dominic Heath, a randy rock star who may (or may not) make it to the altar with his fiancee Gemma…
For a modern-day, romantic comedy take on Jane Austen, read my JANE AUSTEN FACTOR series.