Hello, and welcome to my website! My name is Katie Oliver and I love a cozy mystery… especially with a touch of romance.
I'm pleased to announce that book three in the Jane Austen Tea Society Mystery series, CYANIDE AND SENSIBILITY, arrives on bookshelves 12 December 2023.
Murder is on the menu as Professor Phaedra Brighton celebrates the grand opening of her sister Hannah's new patisserie, Tout de Sweet. It's December, and houses are swathed in holiday greenery, with wreaths adorning every front door. All of Laurel Springs turns out to taste Hannah's tempting array of festive French confections.
When local celebrity Rachel Brandon puts in an appearance, it's the icing on the cupcake. The media mogul and Home Channel television star wants to feature Hannah in her print publication. Thrilled, Hannah hands the last dark chocolate cupcake to Phaedra, tells her to share it with their father, and rushes off to talk with Rachel.
But the fire alarm sounds, and the cupcake ends up in the hands of Rachel's assistant, Anna Steele. She sneaks a taste of the salted chocolate ganache, and it proves to be a fatal mistake. Someone sprinkled cyanide crystals on top of the ganache.
Problem is… the deadly cupcake was intended for Phaedra and her father to share. Which begs the question: which of them did the poisoner target? Phaedra sets out to find the answer… before the killer takes her—or her father—permanently off the menu.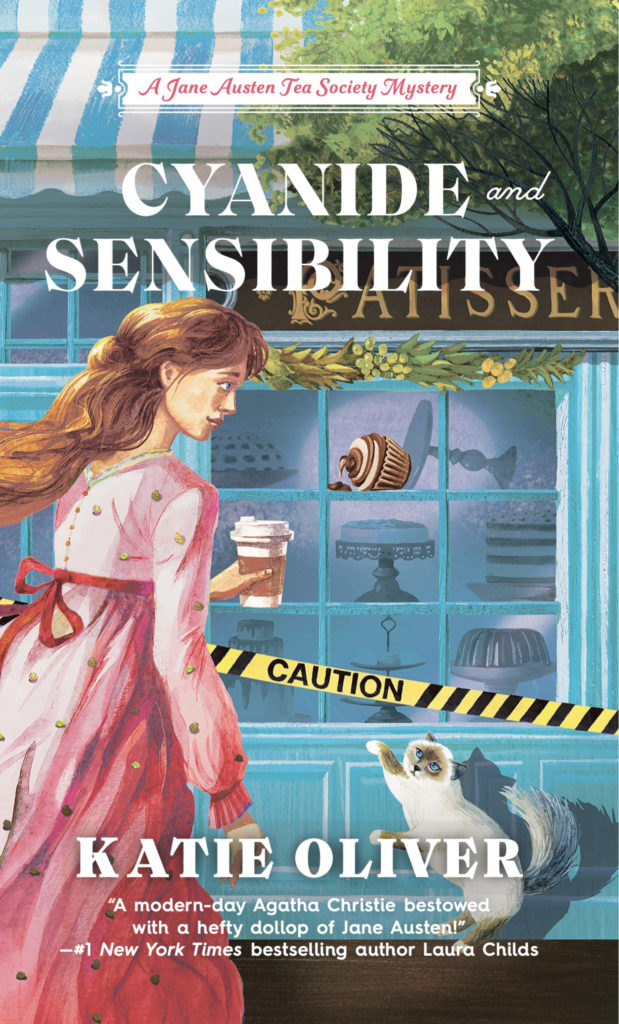 Follow me on Bookbub!