I'm not exactly a newcomer to this writing thing.
I've written six books and just finished writing the seventh. After giving myself a pat on the back and a couple of days off to celebrate (mostly spent watching TV, reading, and eating way too many chocolate chip cookies), I tried to start writing book number eight.
But I can't do it. My mind is as blank as the page in front of me.
I remind myself that I have two published series under my belt. I have an agent. I have readers clamoring for more books (thanks – I love you guys). All the years of hard work, of writing in spare moments around the demands of a family and a full time job, have finally paid off. I've done it. I've earned it, damn it.
Yet every time I start to write a new book, I panic. I tell myself that I really. Just. Can't. Do it.
I come up with every excuse I can to avoid sitting my ass down in front of my laptop. I need to do more research. I need to watch a couple of episodes of 'Father Brown' for inspiration. I need to make a sandwich for lunch or another cup of coffee. I need to do that load of laundry. I really should call my aunt/give the dog a bath/go get the mail.
I'm good at avoidance.
I don't know why I put myself through this mini panic attack every time I launch into creating a new story. But I always do. Why? What's so terrifying about that blank page, that blank laptop screen with its cursor blinking at me, taunting me?
Is it fear that I won't be able to come up with a plot? That I won't be able to meet my word count? That my characters will suck, that my story will be boring, that my instincts will fail me? I guess it's all of those things. My confidence, along with my creativity, seems to take a temporary nosedive whenever I begin writing a new book.
But I know that once I finally sit down at my desk, once I start typing, the words will eventually come. I tell myself to just go ahead and write; it's okay if the first few pages aren't perfect. Hell, it's okay if the whole book isn't perfect. It's a first draft. Once I get the story down, I can come back and polish my prose and make it better, funnier, tighter. Taking the pressure off myself helps, and I'm on my way once again.
I set myself the goal of producing 2,000 words a day / 10,000 words a week. That sounds like a lot, but it really isn't. Two thousands words equals a couple of chapters a day. If I stick to this schedule five days a week, I can finish my book in seven or eight weeks.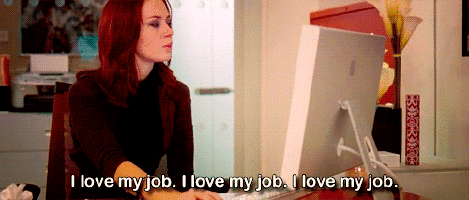 As the word count grows, so does my confidence. One scene sparks an idea for a subplot; another scene unlocks a clue to a character I hadn't quite figured out. And, ironically, it's only in the very act of writing, of putting one word after another, that the story begins to develop and take shape from a nebulous idea in my head to a proper, plotted book.
I now find myself 3,000 words into book number eight. With an end goal of 80,000 words, that total isn't very impressive, it's true. But it's a start.
And a start is all I need.
***  ***  ***
Enter my "Endless Summer" giveaway to win a Barnes & Noble book tote, Flowerbomb Rollerball Eau de Parfum, Essie nail polish, Post Card London cross-body bag, and more!