I've been tagged by my good friend, multi-talented food blogger and writer (Chocolate Wasteland) Debi V. Smith, to talk a bit about my work in progress…and to include the first sentence from the first three chapters.
Those of you who've read the Dating Mr Darcy series are already familiar with Natalie and Rhys, Holly and Alex, not to mention rock star Dominic Heath and his girlfriend, Gemma. You probably also know that I've been contracted by Carina UK to write three more books for the series.
Needless to say, I'm thrilled!
Book number six finds Rhys and Natalie Gordon in New York as Rhys gets rea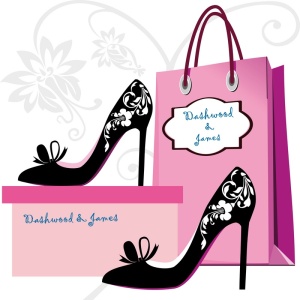 dy to open a new Dashwood & James department store in Manhattan. Natalie tags along to 'help,' but Rhys already has all the help he needs – thanks to Ms Darcy Quinn, his über-efficient (and sexy) new personal assistant.
Natalie feels left out, and more than a little insecure. Luckily, her friend Holly James is in Manhattan too. Just like Nat, Holly feels sidelined as her boyfriend, chef Jamie Gordon, prepares to open a new restaurant in the city – with the help of his talented (and gorgeous) new sous chef, Catherine.
A cat burglar breaks in to Natalie and Rhys's apartment while they're out and steals her father's portrait, leaving behind an unusual calling card. Nat is determined to get the painting back – and to catch the thief! But catching this particular burglar means putting herself in real danger…
In the meantime, when old flame Alex Barrington turns up, Holly has a decision to make. She must choose, once and for all, between two gorgeous men. Will she stay with Jamie – who's spending a little too much time with his sous chef, Catherine, lately – or will she return to British charmer, Alex?
More importantly, can Natalie save her husband Rhys from Darcy's scheming clutches – and figure out who the mystery cat burglar really is?
Chapter 1
There was a large yellow post-it note stuck in the middle of the apartment door.
Chapter 2
Holly James stopped on the corner of West 10th and Bleecker Street in frustration.
Chapter 3
The front door of the townhouse on the Upper West Side was imposing, glossy and black, and inset with a brass lion's-head knocker.
And there you have it. Look for the next installment of the Dating Mr Darcy series, coming very soon. Now, for the next stop on the blog tour, I'm passing the torch to Celia Kennedy, Caroline Burch, and Robyn Koshel. Take it away, ladies!
Look for the Dating Mr Darcy Trilogy, out now.